Insuring heritage homes – how to break through the complications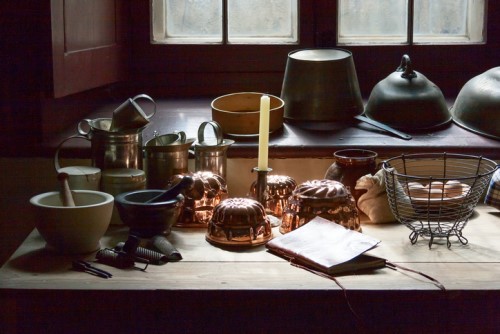 Many century-old heritage homes grace the small town of Petrolia, Ontario – but after a couple, who recently caught media attention, bought an 1870s house for $250,000, they were asked to insure it for $930,000.
That means there's something wrong with the insurer's replacement-cost carrier, according to Daniel Mirkovic, president and CEO of Square One Insurance. He said there are many misconceptions around covering heritage homes and even just older homes in general, causing people to shy away.
Learn more about heritage homes insurance here.[1]
The Petrolia couple's provider told them the costs were high because replacing materials like crown molding using plaster is far more expensive now than it was 150 years ago. However, Mirkovic said different heritage homes have different designations, with many of them only having regulations for the exterior, and others only required to maintain the aesthetic of the architectural style it was built in.
"The main concern is the cost associated with even a small claim can get out of control quite quickly," he said. "But that's where understanding the difference in designations comes into play. Because if the home was recently renovated, then they likely are using newer materials, they're using drywall, they're using wood or some type of wood product for the crown moldings for the baseboards.
Want the latest insurance industry news first? Sign up for our completely free newsletter service now.[2]
"It needs to be looked at on a case by case basis. Just because a home is designated as a heritage property, doesn't necessarily mean it's going to be a bad risk. It very well could be safe and well maintained. We've seen many heritage properties where the entire interior of the home was gutted, fully renovated, almost qualifying it as a new home, but the exterior of the home has certain guidelines that the homeowner has to follow."   
Mirkovic explained that some home buyers won't know what they're getting into when purchasing an older property and discover that an insurer's skittishness can exacerbate their costs.
"It's not just heritage properties, it's a lot of older properties that have older home systems," he said. "Older homes that may not have knob and tube wiring, for example – if you're a new home owner and you're buying a home without knob and tube wiring, in many cases it's going to be tough for you to get insurance.
"You may plan on getting the electrics updated, but you're in a chicken and egg situation in that many insurance providers don't want to give you the insurance until the electrics are updated. You can't update the electrics until you're in the home – and to get into the home you need insurance, otherwise your mortgage funds aren't going to be released."
Square One Insurance and others provide coverage for heritage properties based on designation and offer a temporary cover for homeowners who are upgrading their electrics and re-evaluating their home policy afterwards, Mirkovic said.
Related stories:
Insurance brokers take on huge responsibility with flood coverage[3]
Thunder Bay fire department to bill insurers for services[4]
Source URL: Read More
The public content above was dynamically discovered – by graded relevancy to this site's keyword domain name. Such discovery was by systematic attempts to filter for "Creative Commons" re-use licensing and/or by Press Release distributions. "Source URL" states the content's owner and/or publisher. When possible, this site references the content above to generate its value-add, the dynamic sentimental analysis below, which allows us to research global sentiments across a multitude of topics related to this site's specific keyword domain name. Additionally, when possible, this site references the content above to provide on-demand (multilingual) translations and/or to power its "Read Article to Me" feature, which reads the content aloud to visitors. Where applicable, this site also auto-generates a "References" section, which appends the content above by listing all mentioned links. Views expressed in the content above are solely those of the author(s). We do not endorse, offer to sell, promote, recommend, or, otherwise, make any statement about the content above. We reference the content above for your "reading" entertainment purposes only. Review "DMCA & Terms", at the bottom of this site, for terms of your access and use as well as for applicable DMCA take-down request.
Acquire this Domain
You can acquire this site's domain name! We have nurtured its online marketing value by systematically curating this site by the domain's relevant keywords. Explore our content network – you can advertise on each or rent vs. buy the domain. Buy@TLDtraders.com | Skype: TLDtraders | +1 (475) BUY-NAME (289 – 6263). Thousands search by this site's exact keyword domain name! Most are sent here because search engines often love the keyword. This domain can be your 24/7 lead generator! If you own it, you could capture a large amount of online traffic for your niche. Stop wasting money on ads. Instead, buy this domain to gain a long-term marketing asset. If you can't afford to buy then you can rent the domain.
About Us
We are Internet Investors, Developers, and Franchisers – operating a content network of several thousand sites while federating 100+ eCommerce and SaaS startups. With our proprietary "inverted incubation" model, we leverage a portfolio of $100M in valued domains to impact online trends, traffic, and transactions. We use robotic process automation, machine learning, and other proprietary approaches to power our content network. Contact us to learn how we can help you with your online marketing and/or site maintenance.